VOICES OF DISABILITY: A Photovoice Project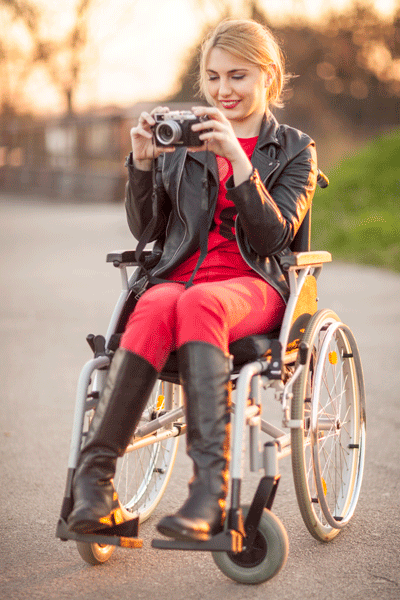 Are you a person with a disability living in Monongalia, Marion, Preston or Taylor County?
Are you 18 years old or older?
Do you like to take pictures?
If you answered yes to these questions, we'd love to help share your experiences through pictures!
The WVU Center for Excellence in Disabilities is recruiting participants to share what living with a disability means to you. Participants will take pictures to document strengths and concerns in your community for people with disabilities. These pictures will not be of people's faces, but will help tell stories about them and their experiences.
This project is a Photovoice research project that will examine common themes to and create a photo exhibit to share those themes. Capturing this information through photovoice will provide the opportunity to examine and discuss steps we can take to ensure better inclusion of people with disabilities into our communities and service provision systems.
To participate you will have to:
Apply online below
Come to the CED office in Morgantown for 2 hour training and complete paperwork
Take pictures and return the SD memory card to the CED
Answer follow up questions by phone
Participants who complete all steps in the project will:
Receive a $50 gift card
Keep the camera
Be invited to participate in photo exhibits
This study has been approved by the WVU IRB. For more information contact, Melina Danko, Co- Investigator, by email at mdanko@hsc.wvu.edu or by phone at 304-293-4265.